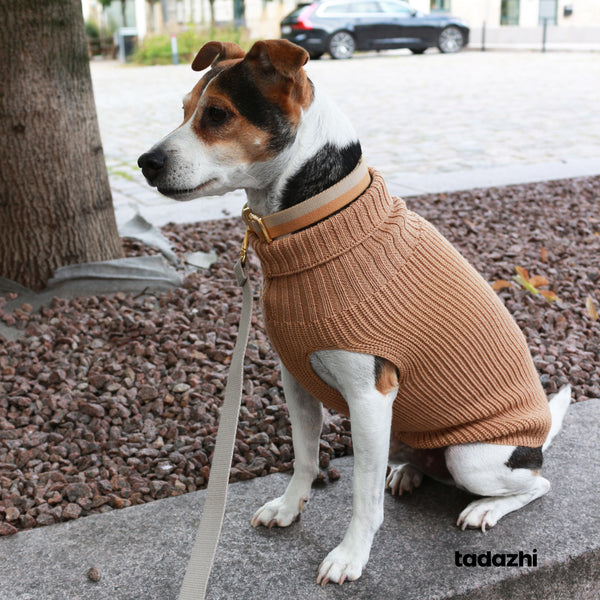 Wool dogsweater Unisex Beige
Soft and timeless dog sweater in the colour beige. Made of the finest merino wool. The knitting make the circumference flexible.
With this refined wool dog sweater for all dogs you can easily keep your dog warm in a stylish way during cold times.
Sizes (back length) in cms: 25, 30, 35, 40, 45 and 50.
Materials: Merino wool.
Care: Hang out to air in damp weather. Machine washable at a 30 degree wool programme. Use special detergent for wool to protect the wool.