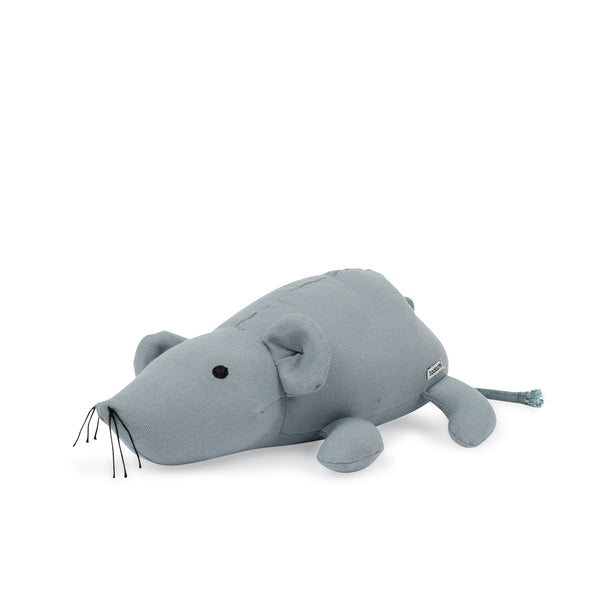 This soft toy mouse invites you to play. At the same time the toy mouse can be your best friend, someone you can cuddle with during sleep. A lovely giftidea.
Fabric: Organic cotton stuffed with recycled polyflaxes.
Size (LxH in cms): 29x12.5.
Color: Faded blue.
Care: Machine washable at 30 degrees. Do not tumble dry. Iron at low heat.