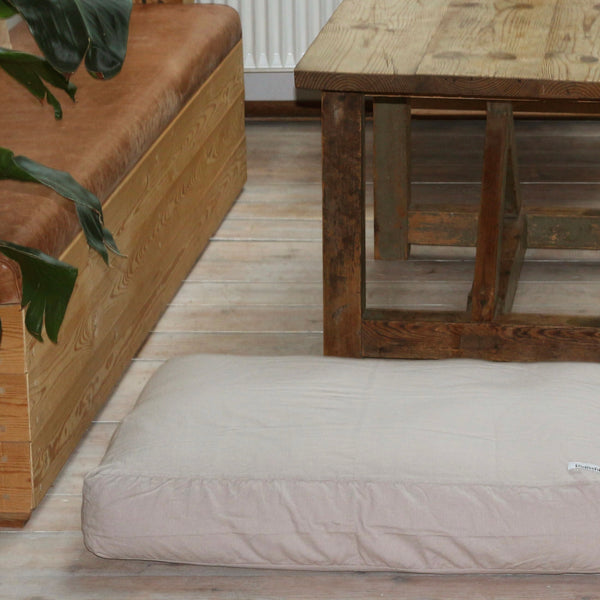 Beautiful for your four-legged family member and your home, the Tobine bed makes anyone want to take a nap.
Rectangular inner mattress upholstered in tadazhi's organic cotton,  beautifully sewn. Nice and soft with a firmness that will keep the shape. Suitable for high levels of everyday use. Add this lovely place of comfort to your home for your four-legged family member.
Removable cover: Organic cotton.
Mattress: Recycled polyester flaxes looped into organic cotton.
Care: Washable at 40 degrees. All zippers must be closed before wash. Wash with similar colours. Do not tumble dry. Iron at medium heat.
Size (LxWxH in cms): M: 80x56x14 and L: 100x70x14.
Size M is suitable for small to medium sized dogs up to 20 kgs. Size L is suitable for larger dogs up to 35 kgs.
Colour: Sand.
The colour may fade if put into direct sun.
All our products are made with a love for hound and home. Our design is timeless and minimalistic. Most of our products are organic and all our products met the human-ecological requirements and are free of harmfull substances.