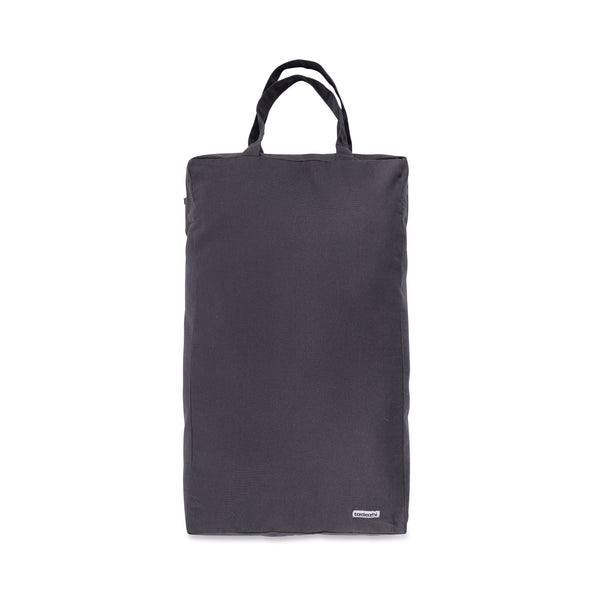 Aesthetic, organic and practical multipurpose storage bag sewn in organic cotton. For example hide away your dog food in its original emballage in this storage bag and suddenly the dog food bag will fit into your home decor. Or use this storage bag to carry your laundry at home or through travels. A beautiful and practical way to keep your living organized.
Fabric: Organic cotton.
Size (H x L x W in cms): 70x40x11 cms.
Color: Warm grey.
Care: Machine washable at 40 degrees. Do not tumble dry. Iron at low heat.