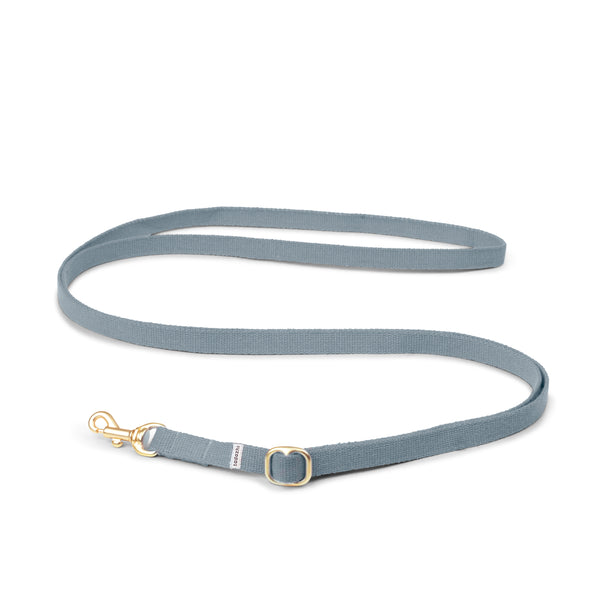 Simple elegance with a sporty touch. Made by woven cotton, dirt repellant. The buckles in mat imitation gold gives the leash an air of elegance. This leash is perfect for dog walk in the city, as it can be seen by runners from a far distance.
Size: width 1.5 cms, length adjustable from 94 - 180 cms.
Suitable for small to medium sized dogs.
Materials: 100% quilted cotton, mat imitation gold buckles.
Care recommendations: Machine washable with neutral detergent at 30 degrees in laundry bag or wrapped into some clothes to protect the buckles or dry clean.
The colour may fade if put in direct sunlight.
All our products are made with a love for hound and home. Our design is timeless and minimalistic. Most of our products are organic and all our products met the human-ecological requirements and are free of harmfull substances.