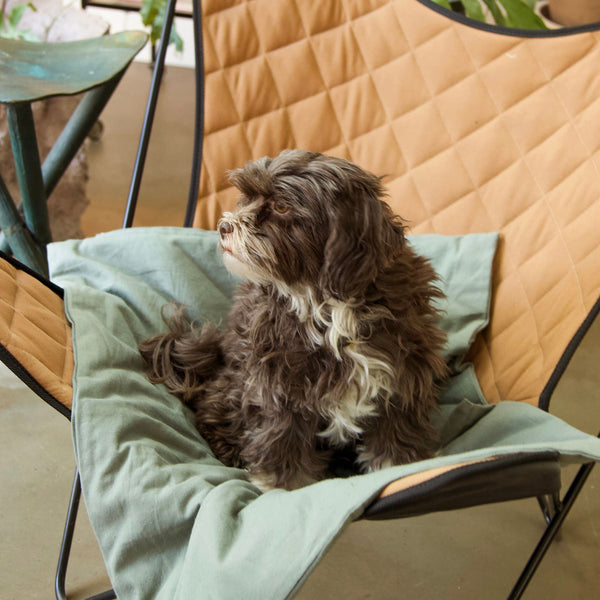 Duvet dog blanket Mellow green
Beautiful comforting duvet, dog blanket in organic cotton. Suitable for high levels of everyday use. Perfect to use for the couch, the chair, the car or on the floor when extremely hot.
Removable cover: Organic cotton.
Duvet, dog blanket: Organic cotton lightly stuffed with recycled polyester.
Washing instructions: machine washable at 40 degrees.
Sizes (length x width) cms: M: 80 x 60.
Suitable for small to medium four-legged family members.
Colour: Mellow green.
The colour may fade if put in direct sunlight.
All our products are made with a love for hound and home. Our design is timeless and minimalistic. Most of our products are organic and all our products met the human-ecological requirements and are free of harmfull substances.