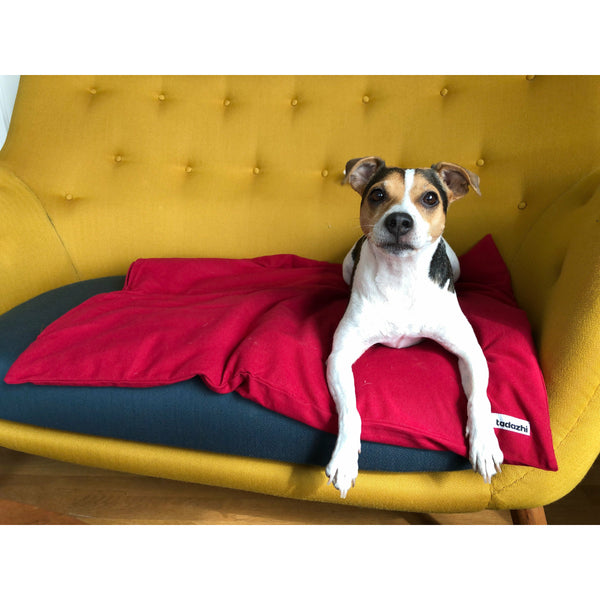 Dog duvet with bag Warm red
Beautiful comforting duvet in high quality fabric. Suitable for high levels of everyday use. Creating a peaceful spot for your dearest friend anywhere you go.
Cover: 100% cotton canvas
Duvet: Polyesterflaxes looped into organic cotton
Bag: 100% cotton canvas
Washing instructions: machine washable at 40 degrees
Sizes (length x width in cms): M: 80x60, Bag 38x45.
Suitable for small to large furry friends.
Colour: Warm red.
The colour may fade if put in direct sunlight.
All our products are made with a love for hound and home. Our design is timeless and minimalistic. Most of our products are organic and all our products met the human-ecological requirements and are free of harmfull substances.