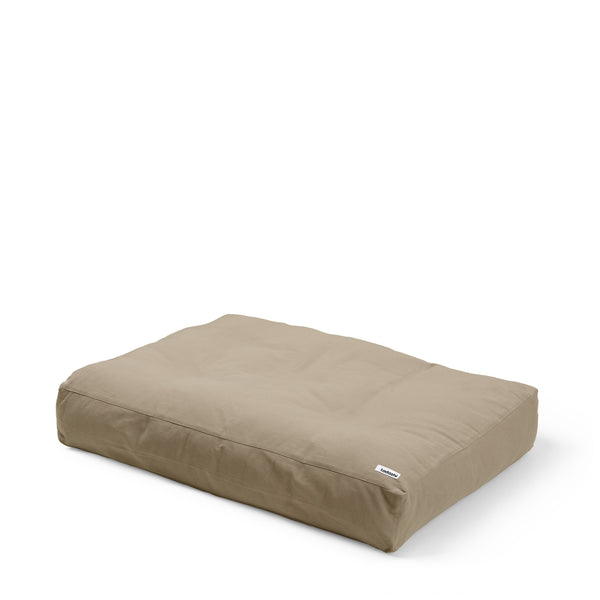 Beautiful for your furry family and your home, the Tobine bed make anyone want to take a nap.
Rectangular inner mattress upholstered in tadazhi's organic cotton canvas, beautifully sewn. Nice and soft with a firmness that will keep the shape. Suitable for high levels of everyday use. Add this lovely place of comfort to your home for your furry friend to stretch out in.
Removable cover: Organic cotton.
Mattress: Recycled polyester flaxes looped into organic cotton.
Care: Washable at 40 degrees (we recommend size L is hand washed as it is too big for a normal washing machine). All zippers must be closed before wash. Wash with similar colours. Do not tumble dry. Iron at medium heat.
Sizes (length x width x height): M: 80 x 56 x 14 cms or L: 100 x 70 x 14 cms.
Size L is suitable for medium to larger furry friends up to 35 kgs.
Colour: Beige.
All our products are made with a love for hound and home. Our design is timeless and minimalistic. Most of our products are organic and all our products met the human-ecological requirements and are free of harmfull substances.